At the last Julian year, 25th of December, 2014, and at this Discordian yold, 7th of Chaos, 3181, at the same time, in Orthodox Christmas night, because of a pigeon and the Buddhists, i happened to get into a police station of the Soviet district. Right after this excursion, my paws have written a laconic hand-written cyrillic on this piece of paper that also contains some images: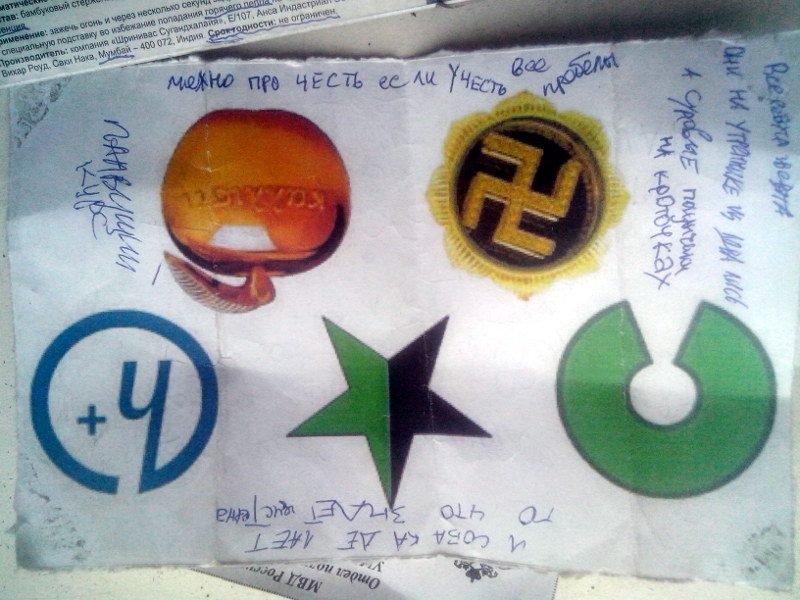 I have managed to take a photo of only this single side of this script. On the other side of it, there were many letters without any images.
At this moment, this Adaemonie from apostle zlax, has been lost. But at any moment it can be revealed.
ODD# V(a)/3,i;33Chs3181